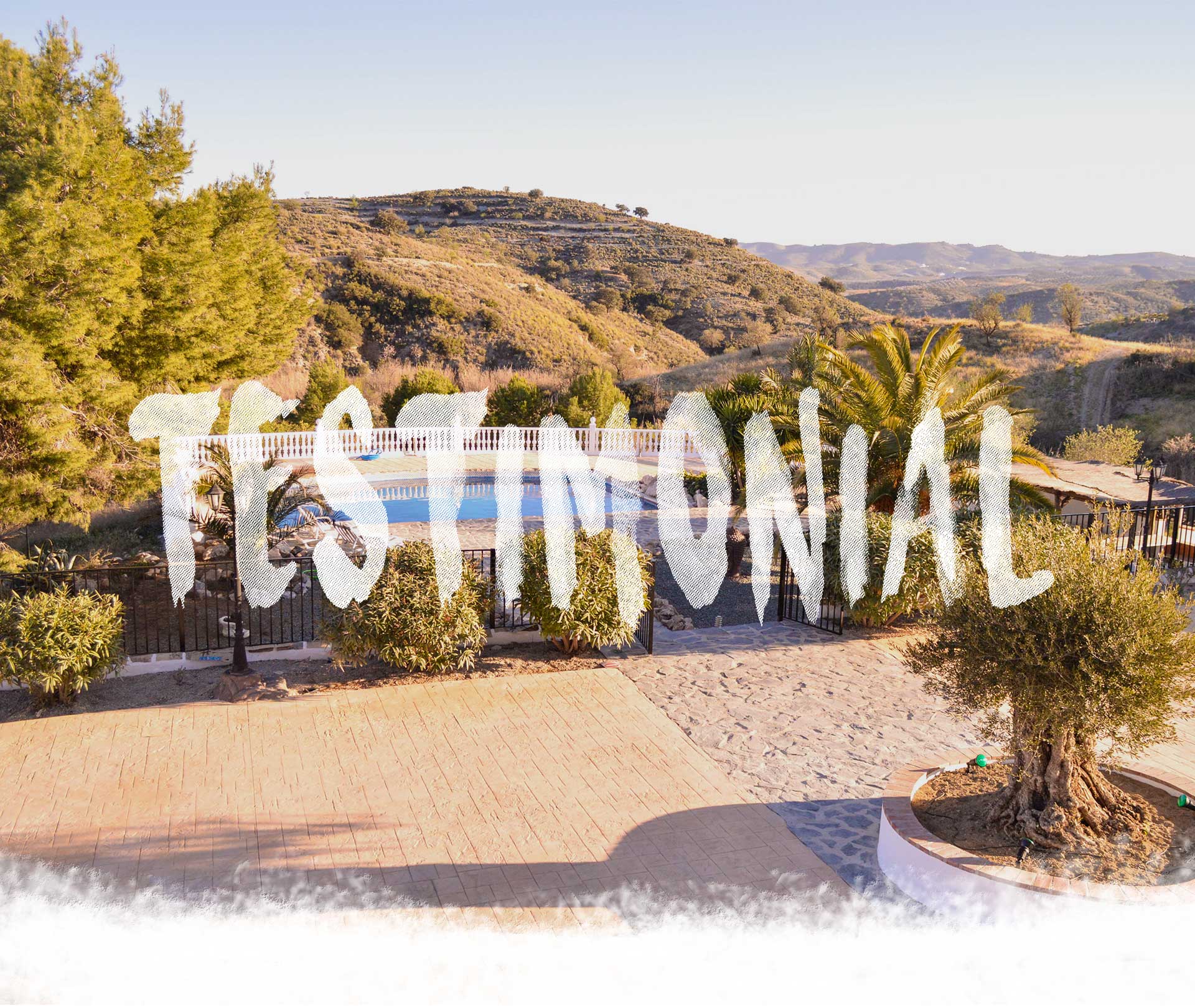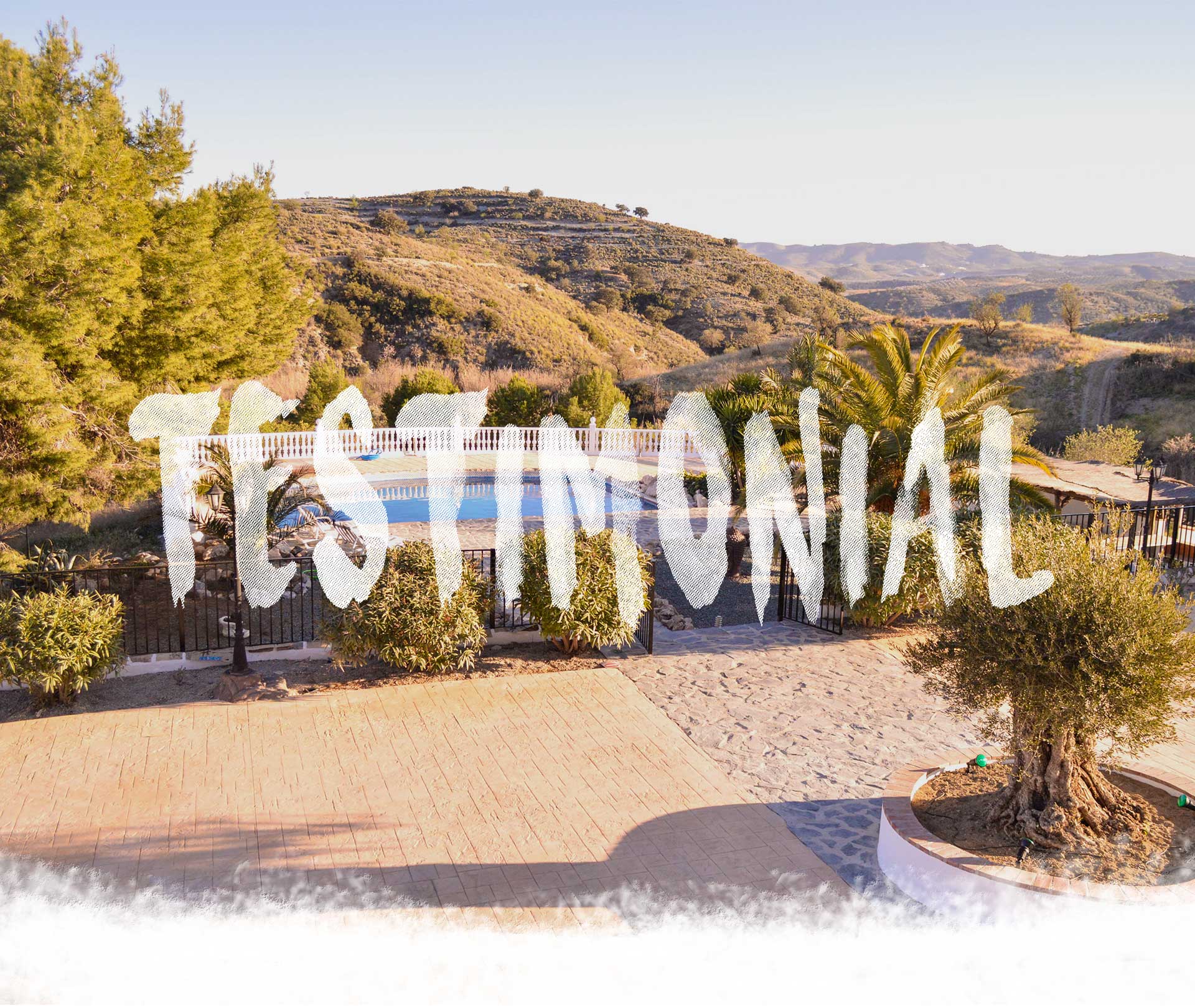 Fantastic boutique hotel.
? Everything. Location, owners, food and facilities.
? That I had such a short stay.
Hi, Steve Debbie and Ben Just a quick thanks for a fantastic 4 days. The hospitality, accommodation  Food and riding were all 10 out of 10 And I look forward to coming back soon.
I just arrived in England and we are already planning the next trip! The latest KTM 350, 450 and 500 are preserved in excellent condition. Ben and Steve are excellent pilots and tour guides, they took us to some challenging routes but not out of possibility. Debbie has the b&b kept clean and tidy, and the food was outstanding. excellent family business and I would highly recommend a visit.
A real gem!!.
Absolutely loved my stay at Los Sibileys – If I'd have known just how lovely the place was I would have made my stay longer!!! Warm & friendly hosts Debbie & Steve are very welcoming & accommodating. I'd had a long journey in the car so started with a yummy strawberry gin & tonic on the terrace & immediately felt relaxed! Wonderfully tasty food of a high standard to match amongst the best I've had (& I am quite fussy!) would highly recommend the smoked haddock rarebit – scrumptious! Great nights sleep in a super comfy bed. 
The main reason for my stay is that they are pet-friendly as I was travelling with my little dog, who was treated as well as me!
This place has so much to offer. If you fancy a relaxing break in rural
Andalucia this is THE ONE!
Es un alojamiento con encanto, atención excelente y una comida inmejorable.
? Room: 
Nice bed, Clean, Renovated new, Great amenities, Spacious, Quiet, Clean Bathroom
? Location: 
Safe,Quiet,Easy parking,Beautiful and rustic
We arrived back home without any major problems, apart from a very long day. Sorry to have to leave so early without saying goodbye, but we would just like to thank you for the customary welcome we received and for the hospitality throughout our stay. We really feel as though it's a home away from home. Perhaps we will see you again sometime in the future.
What team – I honestly had the best weekend on bikes that I think I've had. A great facility, new bikes, mega villa, incredible landscapes and a family business so well greased, I really can not say anything bad about the whole stay. Ben and Steve: incredible cyclists, unreal routes to explore and a real test of ability to go out with both while maintaining my skill levels. Debbie, perfect host and lovely breakie and rooms always in perfect order.
Thanks guys
We will be back
Karl
Tasteful decor, romantic, spotlessly clean, very comfortable
Fabulous – a real gem in a beautiful setting. A wonderful welcome from the hosts, Debbie
and Steve, who were most accommodating. Would definitely recommend.
We all felt totally chilled and relaxed during and after our stay. Definitely
go back
Absolutely fantastic! The setting, the food, the hosts.We loved everything about it
I just wanted to say thank you to you, Steve and Ben, we had such an amazing time,  The way you all dealt with Ant was such a nice touch. The stay was perfect and the hospitality was the best I have ever experienced  So thank you 
I never do these emails so that shows how amazing you all were 
Thank you
Chris, Adam, Ant, and Paul.
E-mail:
info@hotellossibileys.com